Welcome to AAUW San Diego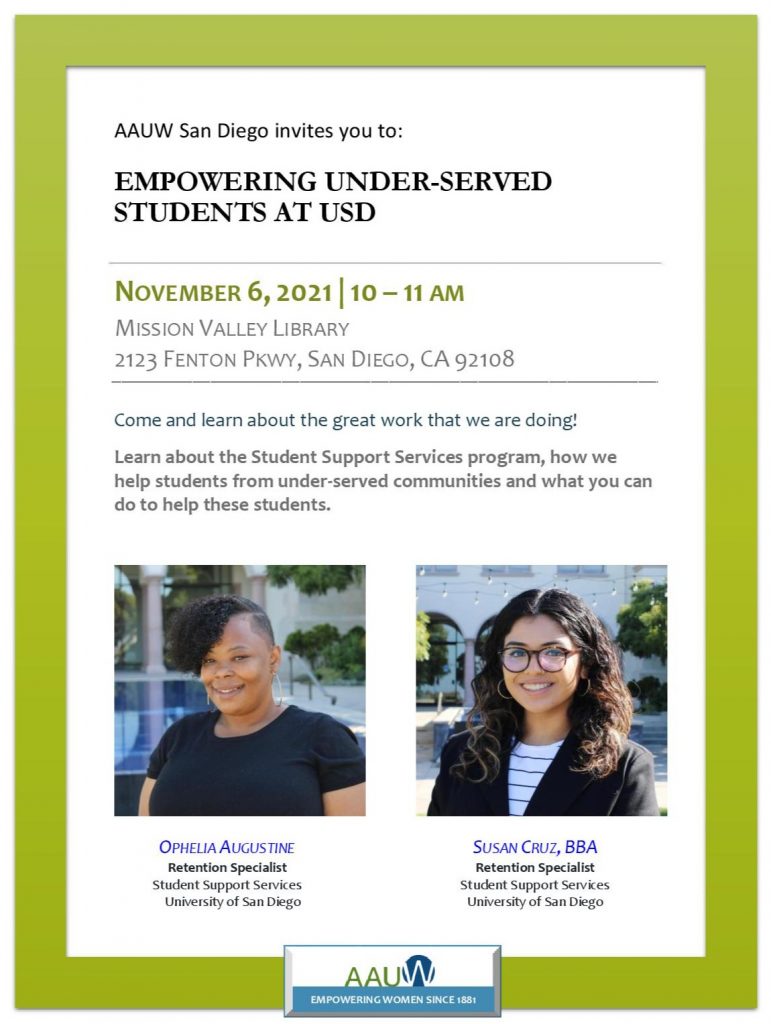 ---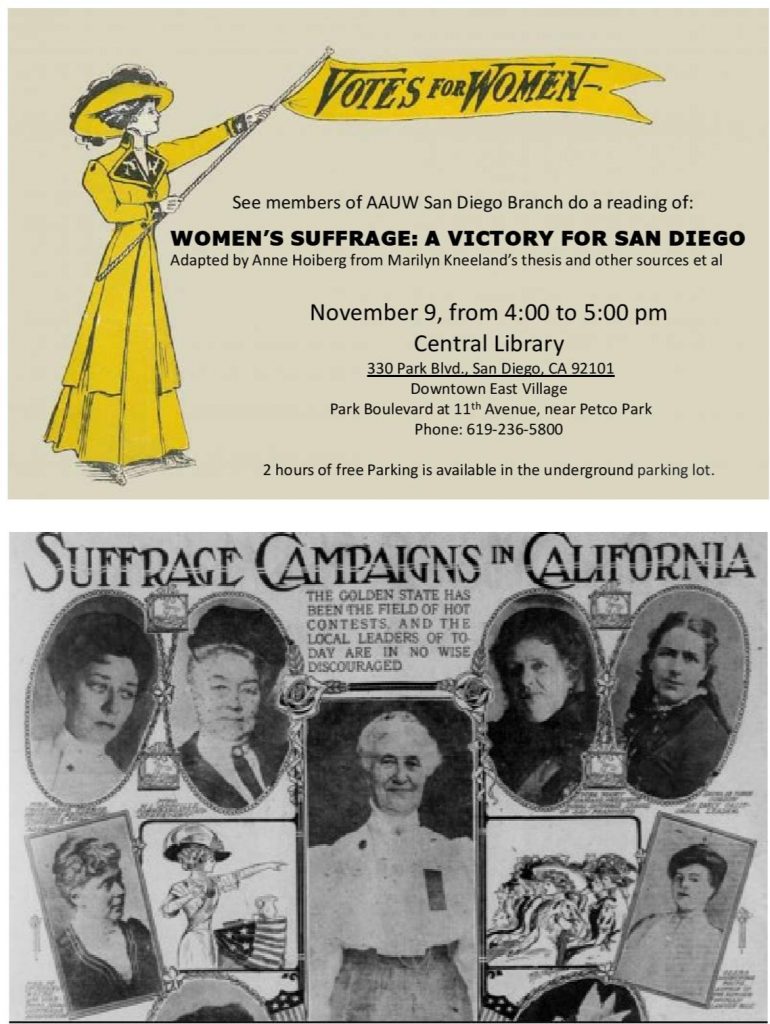 ---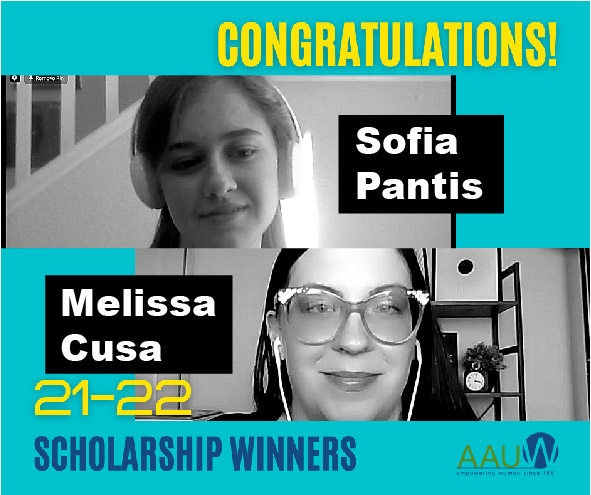 ---
For Women and Girls Throughout Life

The American Association of University Women (AAUW) San Diego Branch encourages personal and professional growth in women of all ages. We support scholarship programs and provide community leadership opportunities – all in the context of developing lifelong friendships with like-minded women.
AAUW San Diego welcomes your participation in advancing gender equity for women and girls. You will find a variety of programs and activities which may appeal to your civic and social interests.
AAUW San Diego Branch is a tax-exempt 501(c)(3) not-for-profit organization. Contributions made to the Branch General Fund, Local College Scholarship program or Tech Trek science/math camp are tax deductible to the donor.
If you would like to speak with an AAUW San Diego volunteer officer regarding membership or donating to the organization, please click here.
AAUW values and seeks a diverse membership. There shall be no barriers to full participation in this organization on the basis of gender, race, creed, age, sexual orientation, national origin, disability, or class.
"I first joined AAUW San Diego in 1998, looking for camaraderie and to be with other women who shared my social and political views. I got all that and more! This is a wonderful diverse group of women, doing great things together for women and girls (and for fun, too)."
Cathy Burciaga, Fundraising Co-Chair.
If you believe in equity for women and girls – in women being able to live a self-determined life – whether on campus, at work, or during retirement, then AAUW SAN DIEGO BRANCH is for you. If camaraderie, intellectual stimulation and the company of women who make a difference matter to you, then you will find yourself at home with AAUW San Diego Branch, with varying membership of 85 to 100 women. Equity means freedom from bias or favoritism and includes the quality of being fair or impartial. AAUW San Diego, in coordination with AAUW California and AAUW national, advances equity for women and girls through advocacy, education, research and philanthropy. Founded in 1911, AAUW San Diego is the original "mother" AAUW organization in San Diego. We serve metropolitan San Diegans from the shores of La Jolla to the eastern slopes of San Diego State University. (Any eligible individual can join AAUW San Diego; however, membership in one of the other AAUW San Diego County branches may be more geographically convenient.)
Join AAUW San Diego