Guadalupe Corona, Anne Hoiberg, Donna Lilly Dr. Corona presented importance of college scholarships and dialogues on diversity identification and how to assist students to meet challenges as first-generation college students.
Jane, Donna, Anne attend the San Diego County Interbranch Council annual luncheon at Old Spaghetti Factory January 28th.

Exciting News! AAUW California 2023 Gov Trek's inaugural session started with a video address from fellow Californian SPEAKER EMERITA NANCY PELOSI. We were privileged to have the first woman Speaker of the U.S. House of Representatives greet us as we begin our journey together to explore careers in public office and elected positions. Learn more: https://www.aauw-ca.org/introducing-gov-trek/
---
AAUW – San Diego Branch held our Installation of Officers and Scholarship Awards on June 5 in Old Town. Four scholarships of $2000 each were awarded to four women based on criteria such as GPA, campus and community activism, present and future leadership to promote equity for women and girls and other humanitarian activities, and references. Maddy Domingo (USD) plans to go into international diplomatic service; Anisia Dumitrascu (graduated from Mesa College, accepted to SDSU) plans to go into law, either criminal or environmental, Madi Williams (PLNU) plans to found and run international non-profits, and Peyton Yoshida (PLNU) plans to become a Physician Assistant specializing in girls/women's sports medicine and injuries. Let's give another shout out for these deserving and inspirational young women!

---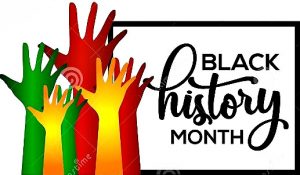 Please join the La Mesa-El Cajon Branch for a very special meeting featuring the Alpha Kappa Alpha sorority led by Joyce Suber and our own Carol Patrick. In honor of Black History Month, Joyce and Carol will lead a discussion about the sorority's history, community service and philanthropic activities. We will look at what our organizations can learn and benefit from each other.
Social time begins at 9:30 am, and the meeting begins at 10 am at King Hall at the Foothills United Methodist Church, 4031 Avocado Blvd, La Mesa.
---
The Public Policy Committee of the La Mesa-El Cajon Branch of AAUW is happy to invite the San Diego Branch of AAUW to a Zoom discussion featuring Genevieve Jones Wright. Ms. Wright was a public defender from 2006 – 2019 in San Diego County. She is now the legal director for the Partnership for the Advancement of New Americans, an immigrant rights organization.
The meeting will be held on Thursday, February 17, at 1:30 pm by Zoom. A link will be sent directly to your mailbox.
---
Join AAUW San Diego at the College-Rolando Library
6600 Montezuma Rd, San Diego
Saturday, March 5, at 10 am
for a panel on
Understanding Immigration and Asylum Seeking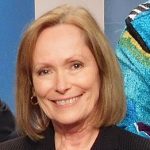 International Rescue Committee in San Diego, Executive Director: Donna Duvin
After serving in the Peace Corps in Tonga and heading up the Red Cross in California and Michigan, in 2018, Donna proudly joined the International Rescue Committee's flagship office in San Diego as its Executive Director. In this position, Donna oversees the IRC's San Diego-based operations, which helped close to 7,000 refugees, asylum seekers, secondary migrants, victims of human trafficking, and other lower-income individuals to rebuild their lives and thrive in San Diego County in the past year.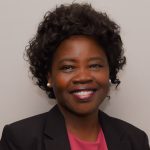 Nile Sisters Development Initiative, Founder: Elizabeth Lou
Elizabeth Lou came to the United States as a refugee and resettled in San Diego in 1999. Drawing from resources in both her personal background and profession as a community organizer and health educator, she founded Nile Sisters Development Initiative in 2001. The organization's mission is to educate, support, and offer training to refugee and immigrant women and their families to help them overcome barriers to social and economic self-reliance.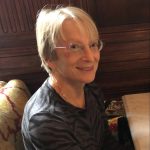 Women's Empowerment International: Debbie McGraw
Debbie McGraw has served as President of Women's Empowerment International (WE) since 2019 and fills the lead role for WE's Partnerships & Programs. Previously, she served as the Chair of the Finance Committee and liaison to WE partner project, ESTIMA with Via International. Debbie spent her career at UCSD, where from 1998 to 2015 she was Assistant Vice Chancellor for Resource Administration for the office of UCSD Executive Vice Chancellor for Academic Affairs. Previously, she was Assistant Dean for Fiscal Affairs for the School of Medicine from 1985 to 1998.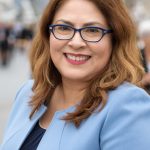 Casa Cornelia Law Center: Carmen Chavez
Carmen Chavez is the Executive Director at Casa Cornelia Law Center, a pro bono law firm in San Diego. Casa Cornelia Law Center provides direct representation in humanitarian immigration applications, including asylum and related relief and protection, special immigrant juvenile status, U and T visas, and VAWA self-petitions and cancellation of removal. For 22 years, she has worked at Casa Cornelia in various capacities.
---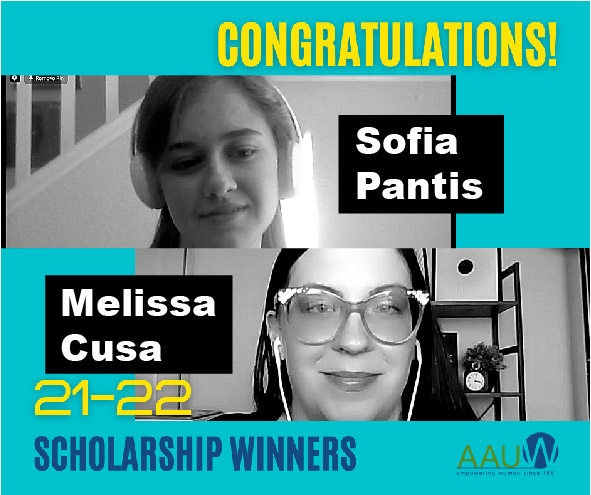 ---
For Women and Girls Throughout Life

The American Association of University Women (AAUW) San Diego Branch encourages personal and professional growth in women of all ages. We support scholarship programs and provide community leadership opportunities – all in the context of developing lifelong friendships with like-minded women.
AAUW San Diego welcomes your participation in advancing gender equity for women and girls. You will find a variety of programs and activities which may appeal to your civic and social interests.
AAUW San Diego Branch is a tax-exempt 501(c)(3) not-for-profit organization. Contributions made to the Branch General Fund, Local College Scholarship program or Tech Trek science/math camp are tax deductible to the donor.
If you would like to speak with an AAUW San Diego volunteer officer regarding membership or donating to the organization, please click here.
AAUW values and seeks a diverse membership. There shall be no barriers to full participation in this organization on the basis of gender, race, creed, age, sexual orientation, national origin, disability, or class.
"I first joined AAUW San Diego in 1998, looking for camaraderie and to be with other women who shared my social and political views. I got all that and more! This is a wonderful diverse group of women, doing great things together for women and girls (and for fun, too)."
Cathy Burciaga, Fundraising Co-Chair.
If you believe in equity for women and girls – in women being able to live a self-determined life – whether on campus, at work, or during retirement, then AAUW SAN DIEGO BRANCH is for you. If camaraderie, intellectual stimulation and the company of women who make a difference matter to you, then you will find yourself at home with AAUW San Diego Branch, with varying membership of 85 to 100 women. Equity means freedom from bias or favoritism and includes the quality of being fair or impartial. AAUW San Diego, in coordination with AAUW California and AAUW national, advances equity for women and girls through advocacy, education, research and philanthropy. Founded in 1911, AAUW San Diego is the original "mother" AAUW organization in San Diego. We serve metropolitan San Diegans from the shores of La Jolla to the eastern slopes of San Diego State University. (Any eligible individual can join AAUW San Diego; however, membership in one of the other AAUW San Diego County branches may be more geographically convenient.)
Join AAUW San Diego